Think of us as your Fairy Godmother. You dream, we do. You share your ideal trip, including pace, preferences, limitations, worries and ideas you've always dreamed of, and we create an experience of a lifetime.
Sound too good to be true?
We are your expert travel planning team that has already 'gone before' and tested the waters, tasted the wine, met the guides, taken the tours. And now we're introducing you to our favorite places that align with your travel style.
1
Speak to us
Tell us your travel dreams. Where? When? With whom?
We don't expect you to have researched.
We are here to listen and brainstorm with you.
2
Custom designed itinerary
We will put together a color itinerary, with a different experience every day.
Your final price includes all travel arrangements from beginning to end.
There is no planning fee, we are paid commission by our suppliers.
3
Want to make changes?
No problem! We can make one round of changes to your itinerary at no extra fee.
We will be on hand to walk through the itinerary with you and suggest changes.
4
Ready to book?
Once you are completely satisfied, you put down a 25% deposit plus flight costs, and we make all of your arrangements for you, while you sit back and relax. The balance Is due 8 weeks prior to departure.
5
It's nearly time to leave!
We overnight your final pack 2 weeks prior to departure. This is completely fool-proof! It includes a grid of all of your arrangements with dates, times, contact numbers, names etc. There are maps, vouchers, tickets, useful advice about packing, money, and tax saving tips – all stored in an app on your phone. It's like you planned it all yourself and have all of the intel at your fingertips.
6
On your trip
Rest, rejuvenate, experience new things, and travel smarter.
If you need any help, we are here for you.
Planning a trip comes with so many questions, and too many decisions. We know it's hard to answer every question, but these are some of the most frequently asked by our clients. If you still require more information, we're always a phone call away to help answer any questions you have.
Traveller Made
As a member of Traveller Made, luxury travelers often receive complimentary room upgrades, special amenities, and early check-in at five star hotels.
Hidden Gems
We know all of the hidden gems – B&B's and family-run boutique hotels, so you can enjoy comfort on any budget.
Exclusivity
We do not work with tour buses, only private or small group tours.
Private Travel
You will have a private, english-speaking driver from start to finish, in conjunction with pre-booked luxury trains, ferries, flights etc.
Expertise
Your travel logistics will be planned to ensure maximum efficiency and comfort.
Skip the line
For any attractions with long lines – we will book you skip the line tickets.
Honesty
We can save you money by letting you know which things can be done for free.
Timing
You will have the perfect amount of time to enjoy each place.
Advice
We will advise you on potential difficulties, and how to prepare for your trip.
Dining
We can also advise on restaurants and make reservations for you.
Assistance
We will be on hand before, during and after your trip to assist as required.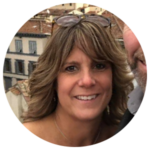 "Where do I begin! Our honeymoon that Hilary planned for was nothing short of amazing!!! I can truly say it was a trip of a lifetime. We loved that we just had to be in our hotel lobby and the tour guide or car service was waiting for us. All of the hotels were perfect with locations, services and the breakfast every morning were delicious."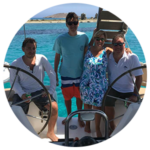 "Hilary and team delivered a 1st Class outstanding vacation for my wife and I and our 2 adult children. Every detail was perfect from airport transfers to tours to accommodations and restaurant recommendations. We will definitely be referring family and friends to WAC Travel. Thank you Hilary for an amazing college graduation present for my son."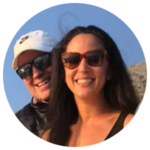 "We were referred to WAC by one of our bridesmaids and are SO thankful for the wonderful recommendation. Our trip was seamless and all of the vendors Hilary booked with were amazing. We hope to book another trip with Hilary and her team in the future."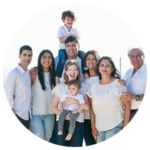 "We just came back from a fabulous vacation in Greece. It was a challenging trip because we were a family of 9 aged from 1 to 70, that included opinionated world travelers. Even with everyone's different agendas and demands, Hilary took it all in her stride and prepared a beautiful itinerary for us that did not disappoint."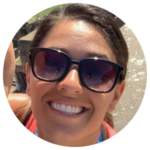 "Every single member of the WAC team was kind, helpful, and so knowledgeable. WAC was somehow able to work within a reasonable budget for a 3 week stay and managed to include every excursion/tour that we wanted. Hilary made fantastic suggestions that transformed our vacation into the most authentic and memorable experience."
What's your travel type?

Want an unforgettable adventure? It starts with you.
Take our quick quiz to discover your unique travel personality.
Based on this, we'll send you a free sample itinerary that matches your travel style and dream destinations.
Start the quiz
Let's talk about how
We'll create a tailor-made itinerary just for you.
Schedule a call